Plum Island Soap Co.®
Bamboo Charcoal Facial Scrub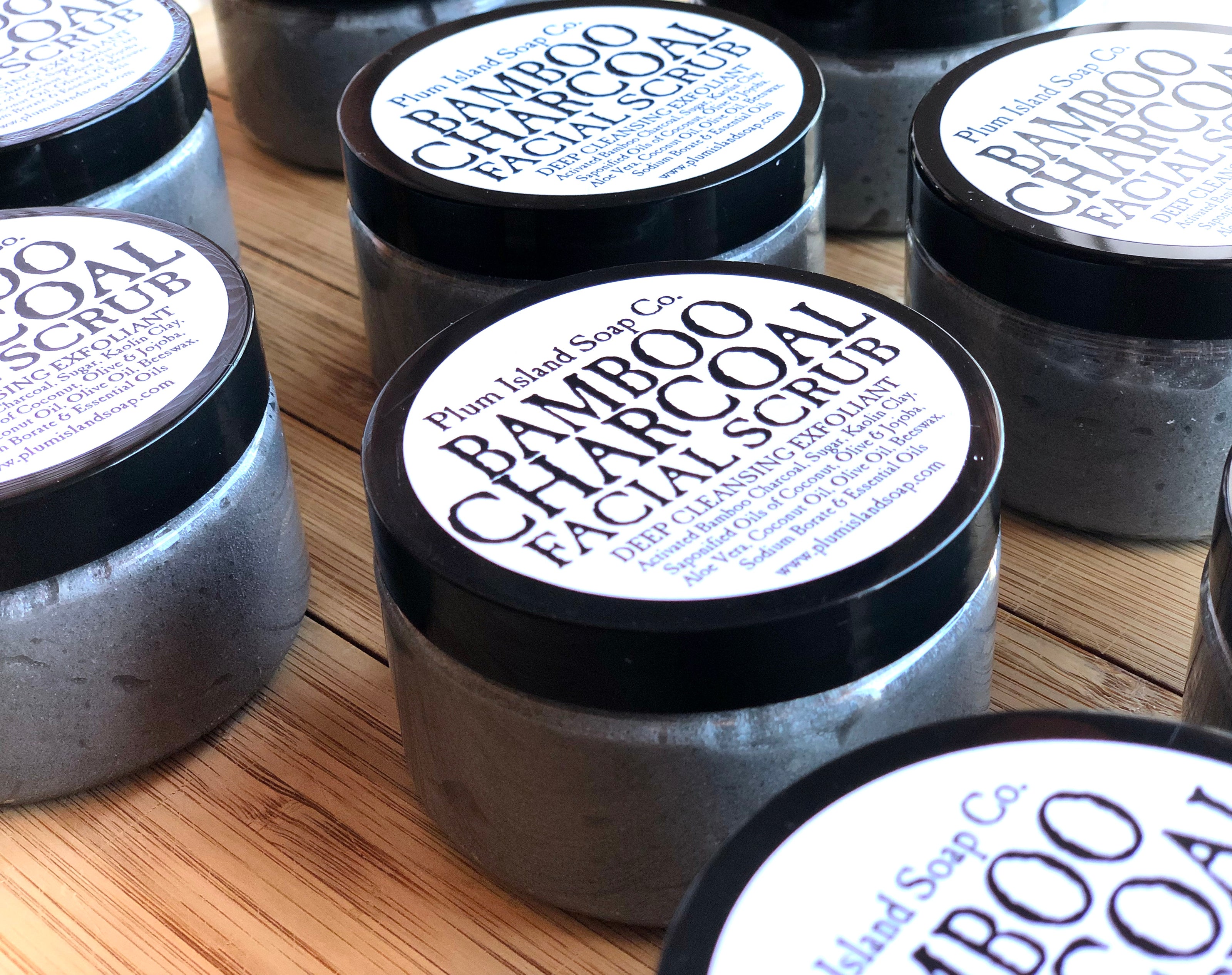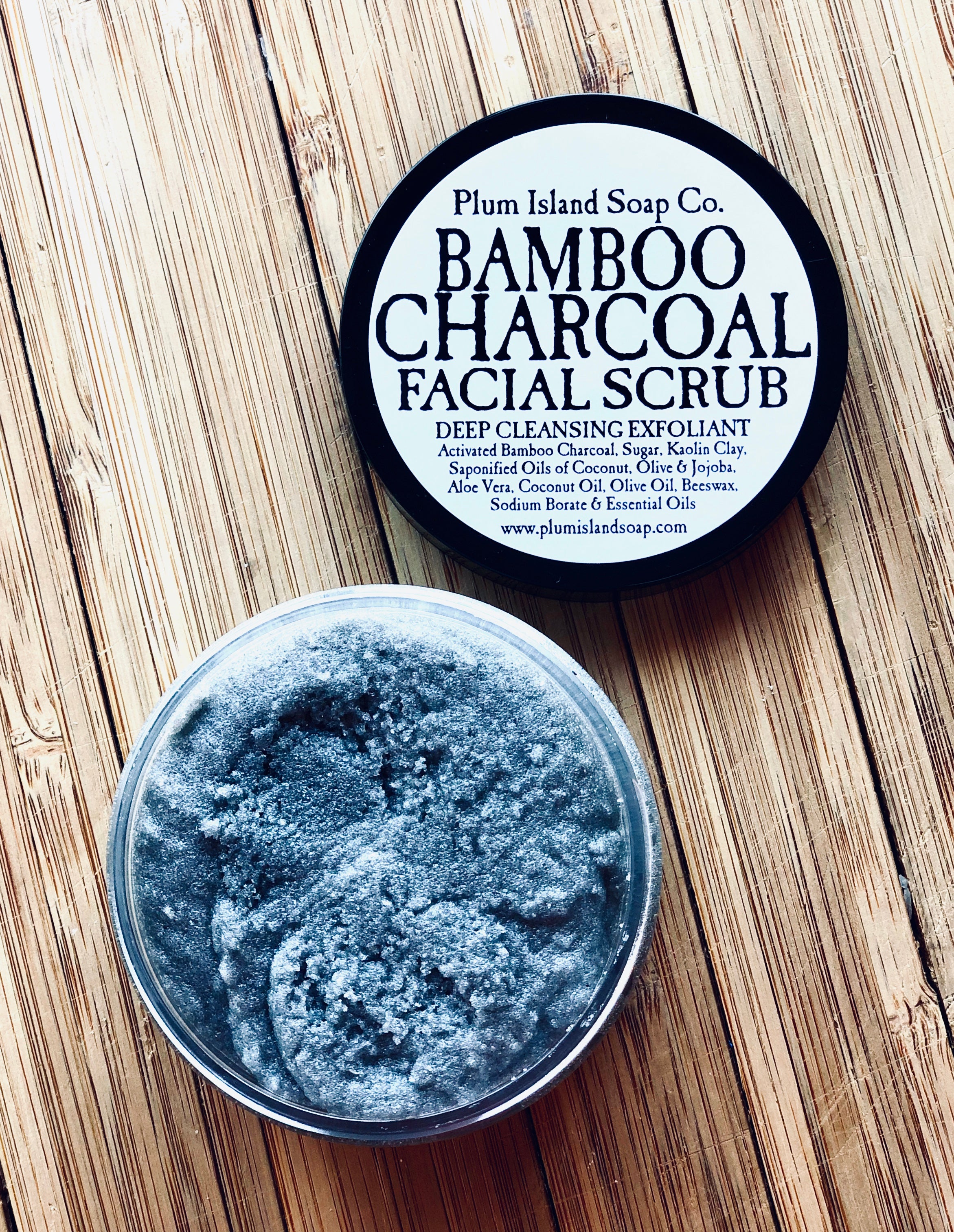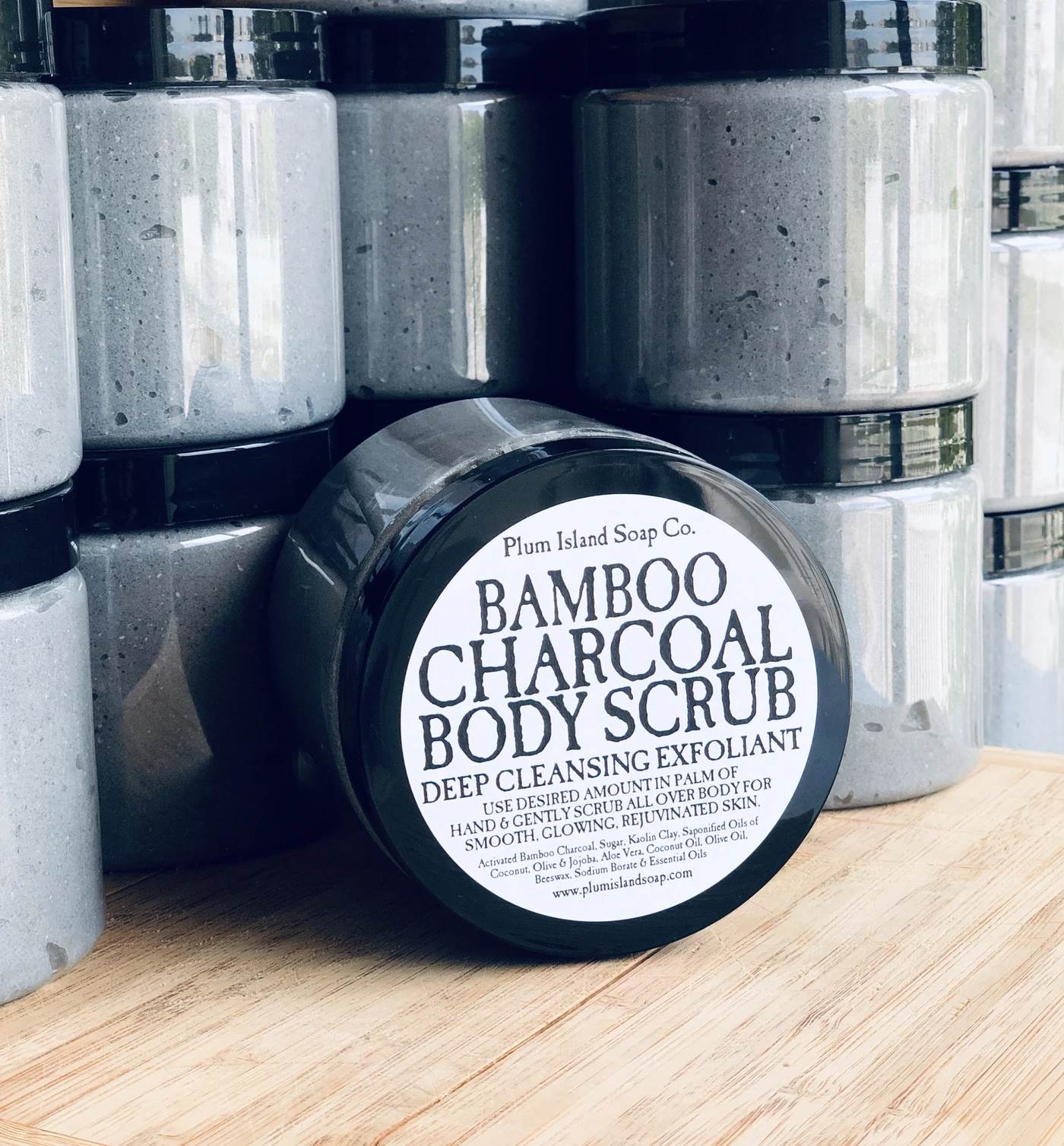 Description
100% All natural deep cleansing, exfoliating scrub. Perfect for eliminating toxins. Made with an invigorating blend of anti-septic, cooling and sweet essential oils. Use for a soft, hydrated, glowing complexion.

 Directions: Indulge!! Use on face or entire body if you simply can't resist! Just dampen skin with water, apply a small amount of scrub and gently lather over face while avoiding your eyes. We recommend using during shower once the hot steam has opened your pores and softened the outer layer of your skin for a maximum yet very gentle experience to deeply cleanse pores and slough off dead skin cells. Sensitive skin? Just add a little extra water while scrubbing. Rinse with water and your skin will feel brand new! Use daily or a few times a week.
 Ingredients: Activated Bamboo Charcoal, Sugar, Kaolin Clay, Saponified Oils of Coconut, Olive & Jojoba, Aloe Vera, Coconut Oil, Olive Oil, Beeswax, Sodium Borate & Essential Oils.