Plum Island Soap Co.®
Instant Happy Feet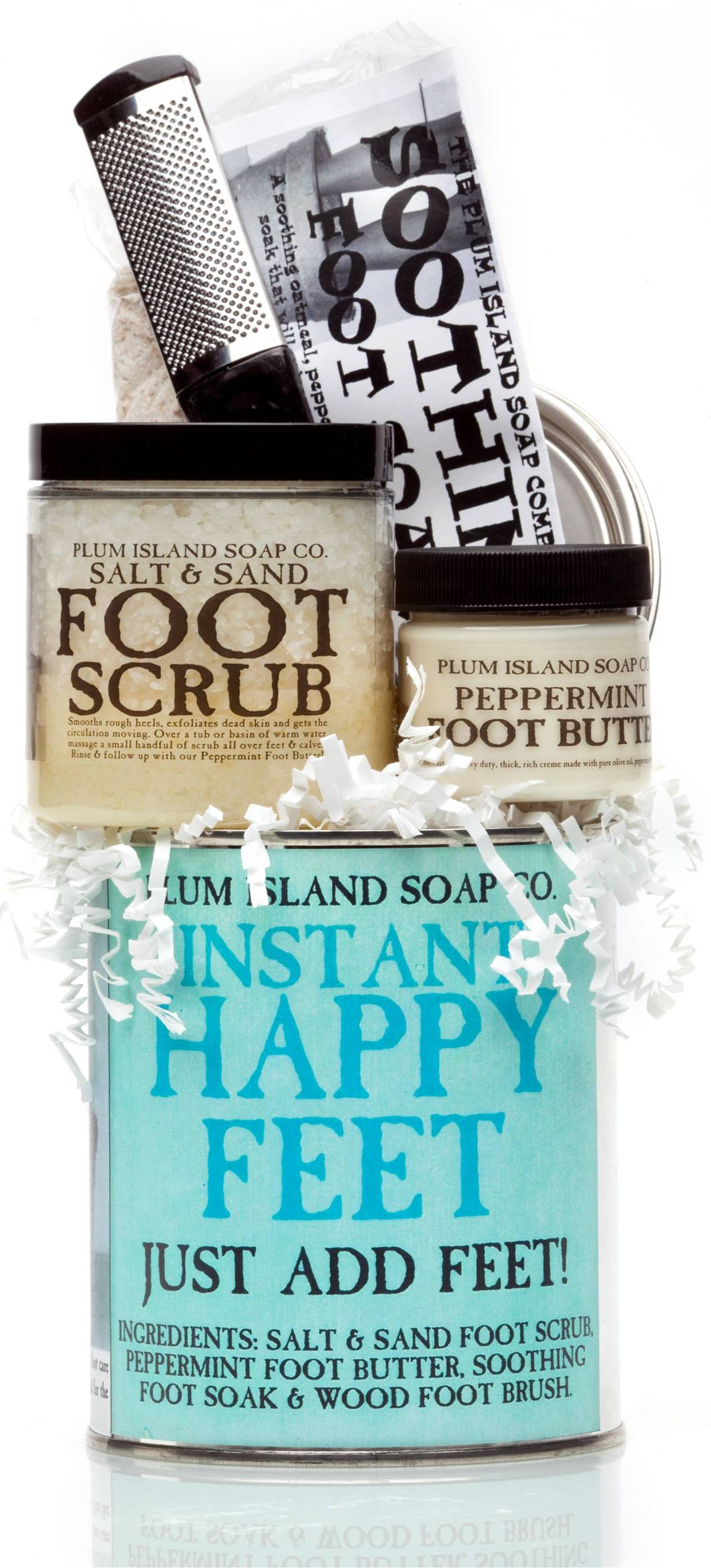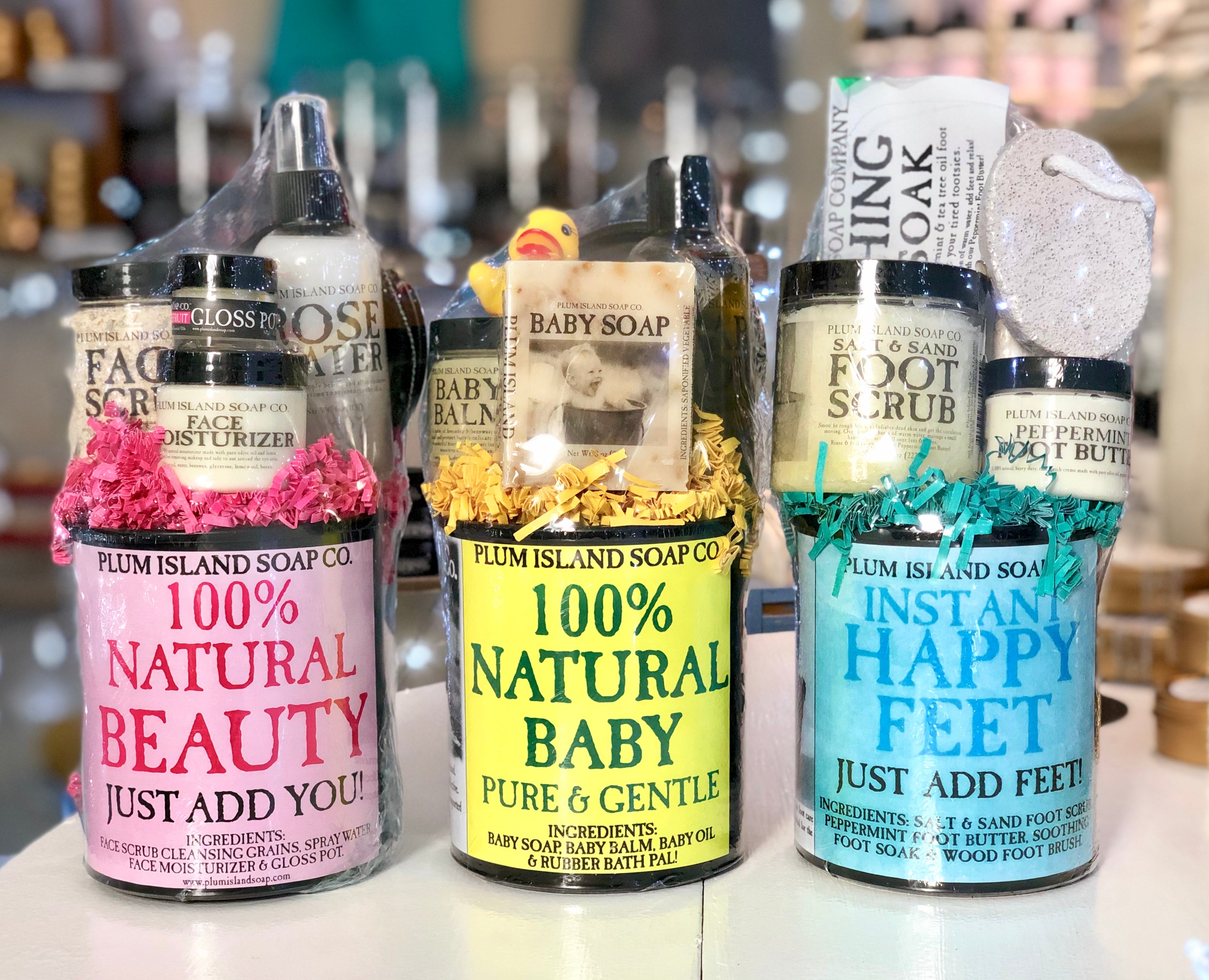 Description
Know someone who works hard on their feet? Well why not indulge them with our Instant Happy Feet gift set. This collection of all natural foot care products will make them want to get up and dance!
Contains: 1 Soothing Foot Soak, 1 Foot Scrub, 1 Peppermint Foot Butter & 1 Foot Accessory (varies due to stock). Packaged on a One Quart Paint Can.
Now packaged in black hybrid quart cans!