Plum Island Soap Co.®
The Man Can ®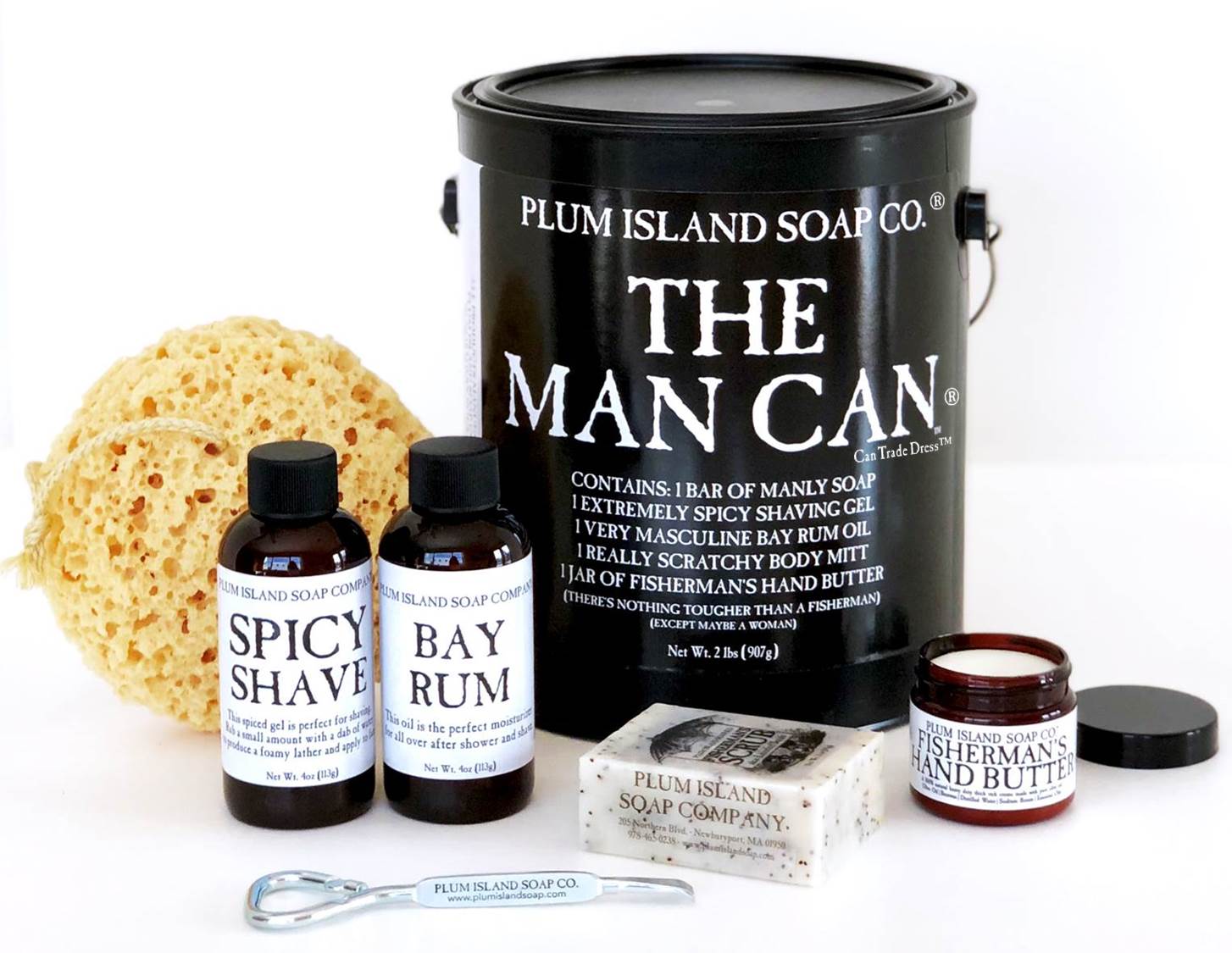 Description
If you want to gift a guy with soap and skincare products in a gift basket and actually want him to love it, then give them to him in this gift can! Our Man Can ® is our bestselling gift set. Not only will he love the clean scented products but he won't be able to resist the manly paint can presentation and the dual bottle-paint can opener he has to open it with. He's gonna love it.
Contains 1 Bar Soap. 1 Shave Gel, 1 Bay Rum Oil, 1 Hand Butter, and 1 Scratchy Body Accessory (varies due to stock). Packaged in a One Gallon Paint Can.
Now packaged in black hybrid gallon cans!