Plum Island Soap Co.®
Instant Mermaid Set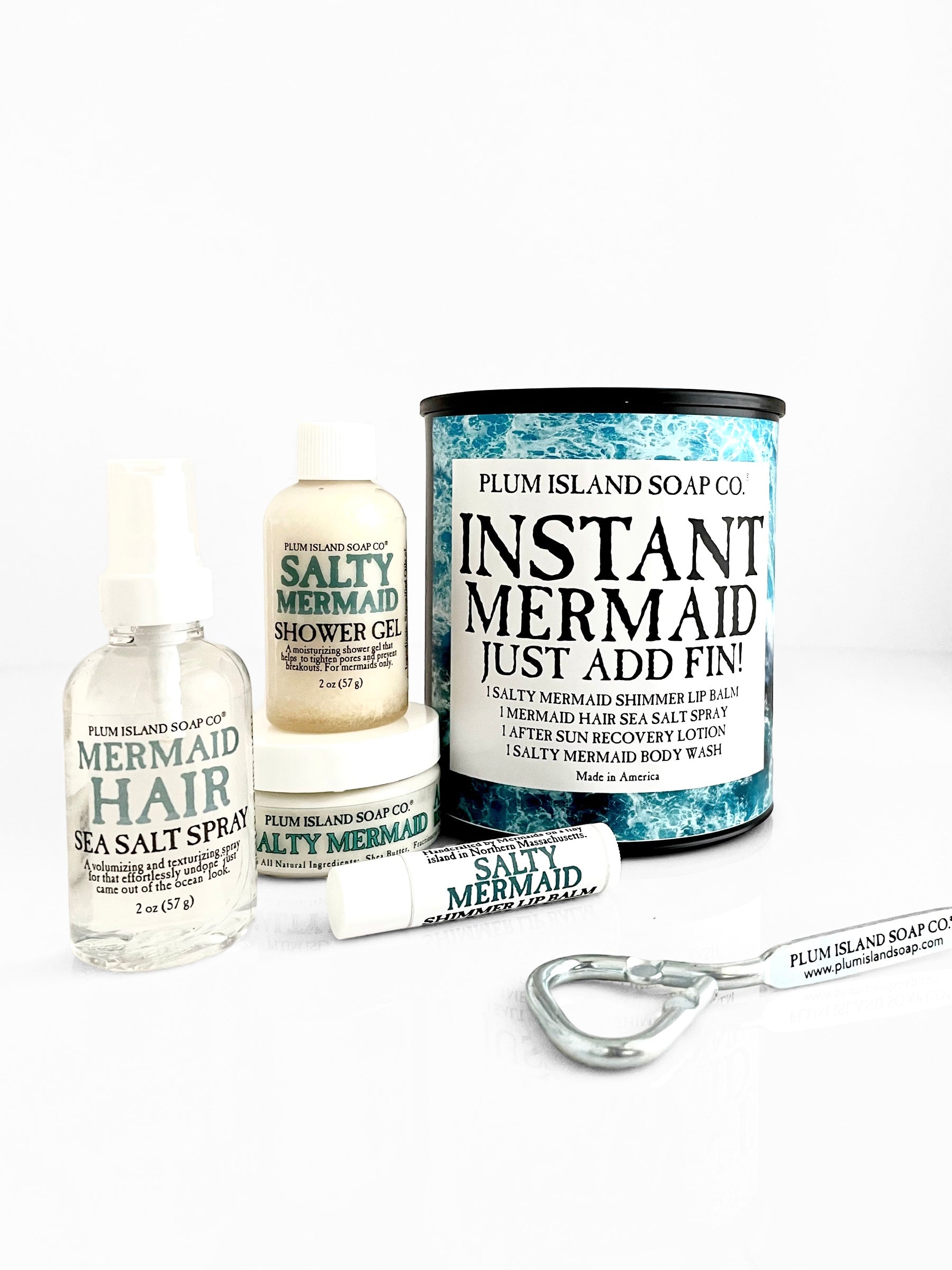 Description
The perfect gift for the natural mermaid in your life. Set includes our most popular salty products travel size for on the go.

 SALTY MERMAID BODY WASH - All Natural moisturizing wash scented with cooling peppermint & sweet pink grapefruit essential oils.
Ingredients: Saponified Oils of Olive, Coconut, & Jojoba, Aloe Vera, Fractionated Coconut Oil, and Essential Oils.
AFTER SUN RECOVERY LOTION - An overall healing creme for dry damaged skin. Apply everywhere for immediate sunburn and irritation relief. Absorbs almost instantly with no greasy feel! Made with aloe and oat oil to soothe & hydrate.
Ingredients: Aloe Vera, Fractionated Coconut Oil, Oat Oil, Shea Butter, Coconut Wax, Vitamin E Oil, Sodium Borate, & Essential Oils.
MERMAID HAIR SALT SPRAY - A volumizing and texturizing sea salt spray for that effortlessly undone 'just came out of the ocean' look.
Ingredients: Water, Dead Sea Salt, Glycerin, & Essential Oils. 
SHIMMER LIP BALM
Ingredients: Olive Oil, Coconut Oil, Beeswax, Mica, & Essential Oils.