Plum Island Soap Co.®
After Sun Recovery Lotion - Sunkissed Citrus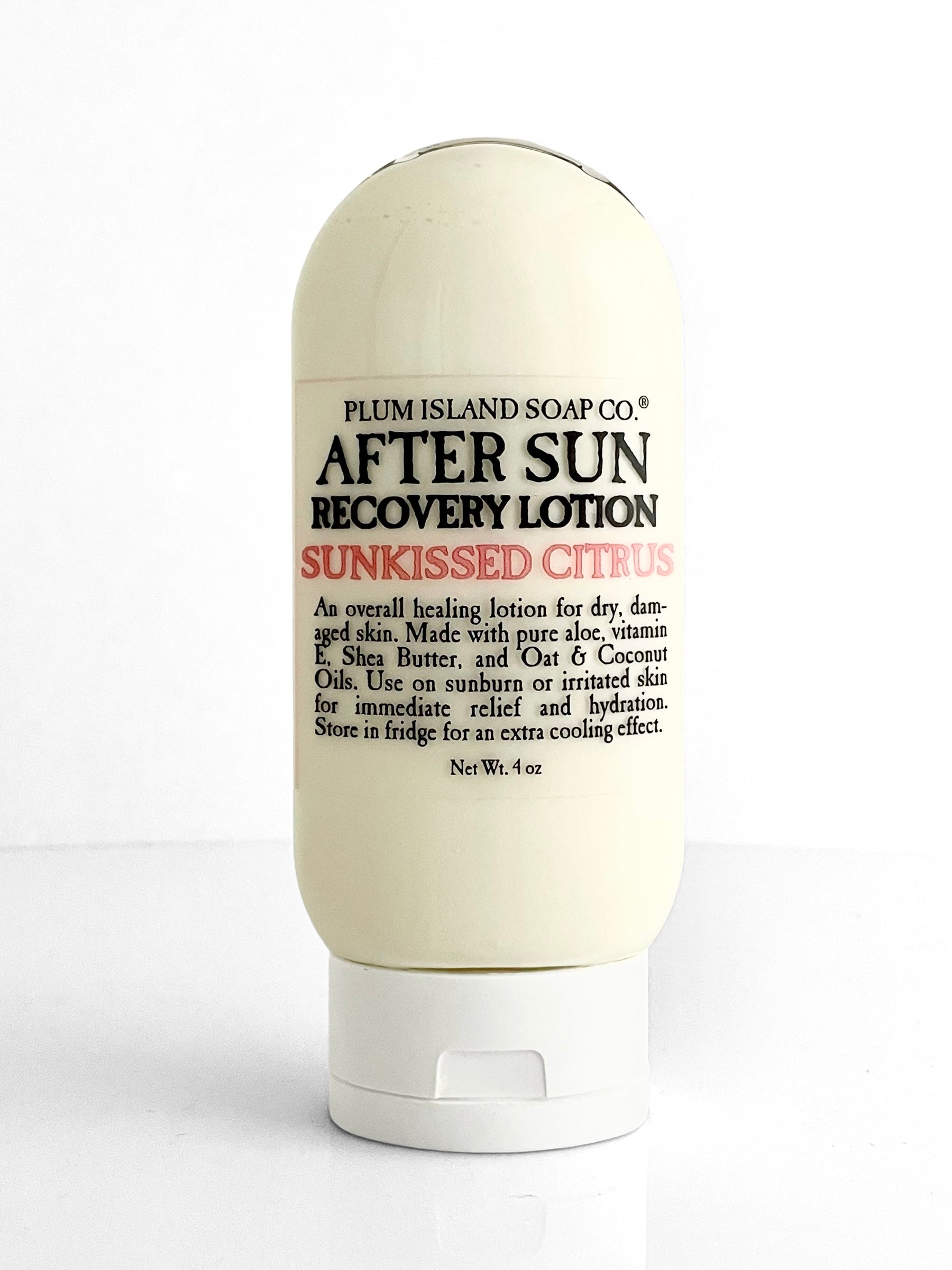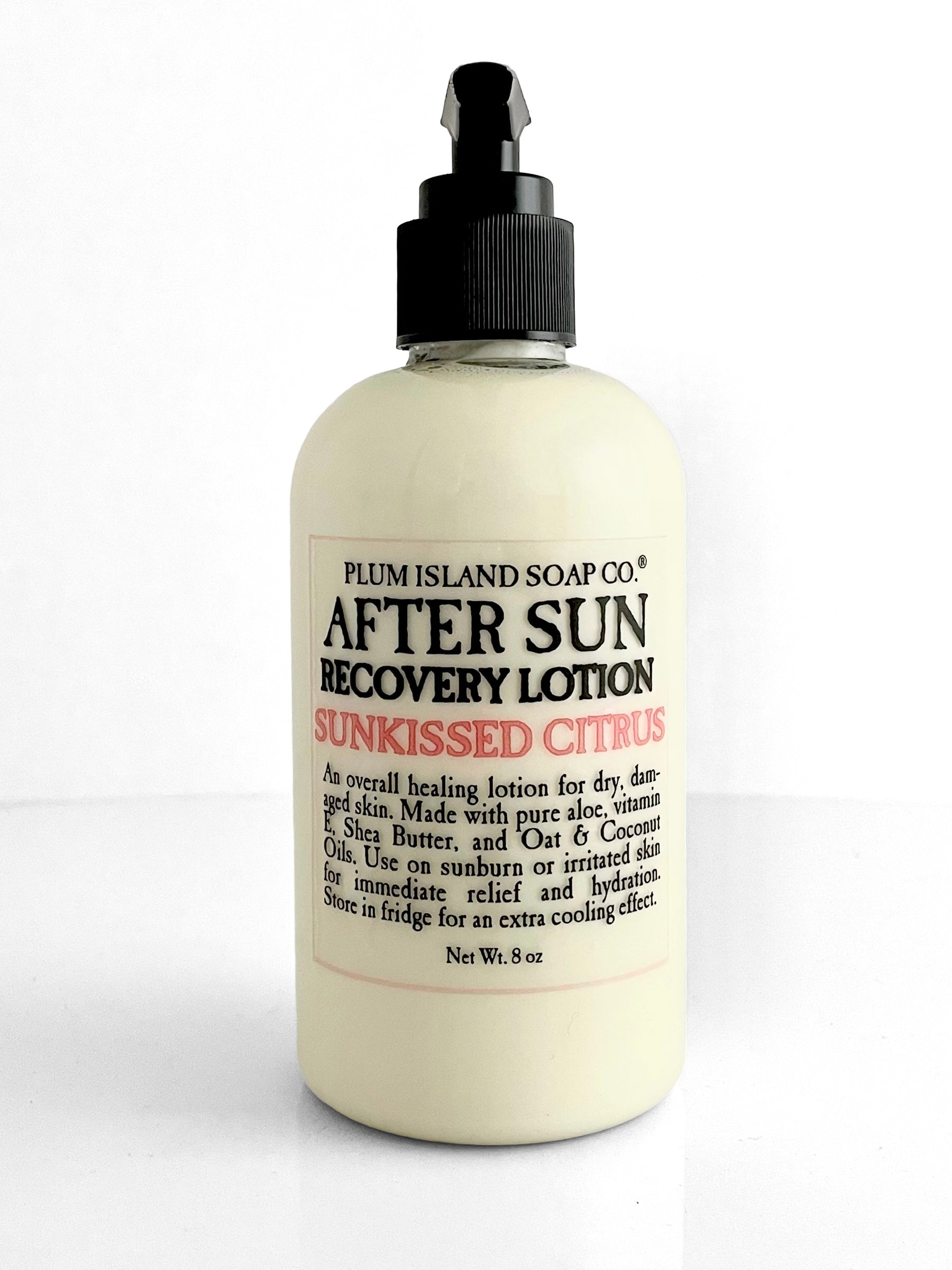 Description
An overall healing creme for dry damaged skin. Apply all over for immediate sunburn and irritation relief. Absorbs almost instantly with no greasy feel! Made with aloe and oat oil to nourish, soothe and moisturize.
Always do a patch test before use.
Full Ingredients: Aloe Vera, Fractionated Coconut Oil, Oat Oil, Shea Butter, Coconut Wax, Vitamin E, Sodium Borate, & Essential Oils.